Dr. BikshamGujja - Founder and Chairperson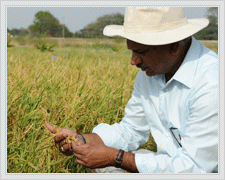 Dr. BikshamGujja was instrumental in establishing AgSri Agricultural Services Pvt. Ltd. From 1993 to 2010, Dr. Gujja worked with WWF, based at Gland, Switzerland, where he started the Freshwater Programme. As Senior Policy Advisor, he contributed to such major international initiatives as the World Commission on Dams, the World Water Commission, the World Water Forum, and others. Dr. Gujja was also involved in establishing projects related to high-altitude wetlands and lakes in Himalayas, river dolphins, thirsty crops initiative, cotton initiative, developing appropriate responses for adaptation and mitigation of climate change, and traditional water management systems.

From 2003 onwards, he led a team of professionals in the WWF-ICRISAT Joint Project, which focused on improving water productivity for major crops like rice and sugarcane. As Team Leader, Dr. Gujja developed, refined, and implemented farm-based methods such as the Sustainable Sugarcane Initiative (SSI) and System of Rice Intensification (SRI), which have now received global recognition and attention. Another critical area of focus for Dr. Gujja has been to establish civil society dialogue forums on specific issues such as water conflicts, the interlinking of rivers, and the Polavaram dam, to facilitate informed decision-making on major water infrastructure projects. He has managed projects in Africa, Asia and Latin America, successfully mobilizing human and financial resources on water management for the WWF network.

From 1987 to 1992, prior to his assignment with WWF-International, Dr. Gujja was Director of Deccan Development Society (DDS), a non-profit organisation working in rural Andhra Pradesh, India. As Director of DDS, he initiated many programs on sustainable agriculture, social forestry, and traditional water management. He was also part of the team that designed the KrishiVignana Kendra of Medak district in Andhra Pradesh, India during its initial stages. Before this, he worked in the Mineral Exploration Corporation as Senior Manager.

Dr. Gujja has published extensively on water management and improving agricultural productivity. Dr. Gujja was a post-doctoral Fellow at McGill University, Montreal, Canada.
Dr. VikramAkula - Director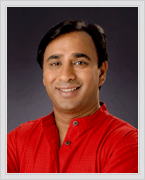 Dr. VikramAkula began his development career in 1990 as a community organizer of women's self-help groups for the Deccan Development Society. He then joined World Watch Institute in Washington, DC, as a researcher, where he wrote articles on poverty and development.

As a Fulbright Scholar in India, in 1994-95, Dr. Akula led a government-funded action-research project that provided micro-credit to poor farmers to improve food security. After extensive research based on field work and graduate study, Dr. Akula founded SwayaamKrishiSangham (SKS) Microfinance as a non-profit organisation in late 1997. He was director of the organization until 2004, when he joined McKinsey & Company in Chicago as a management consultant. In 2005, he returned to SKS when it converted into a for-profit company. He has since led it from serving just thousands of poor women borrowers in one Indian state to millions across the country.

Dr. Akula has received several awards for his work with SKS, including the Ernst & Young Entrepreneur of the Year in India (Business Transformation in 2010; Start-up in 2006), the World Economic Forum's Young Global Leader award (2008), Social Entrepreneur of the Year in India (2006), and the Echoing Green Public Service Entrepreneur Fellowship (1998-2002).

In 2006, Dr. VikramAkula was named by TIME magazine as one of the world's 100 most influential people and was also featured on the front page of the Wall Street Journal. He is the author of the book "A Fistful of Rice: My Unexpected Quest to End Poverty through Profitability" published in 2010. Dr. Akula holds a BA in Philosophy and English from Tufts University, Massachusetts, a MA in International Relations from Yale University, Connecticut, and a PhD in Political Science from the University of Chicago.
Dr. Shiva Kumar B. Kanike| Senior Advisor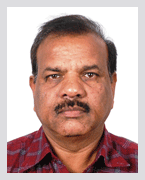 Dr. K. Shivakumarobtained Ph.D from Jawaharlal Nehru University, New Delhi and worked as Scientist for 35 years in Department of Atomic Energy, AMD in various capacities. As Scientific Officer H+ (the second highest scientific rank in DAE) led various internal working groups in resource modeling, exploration and exploitation for uranium, thorium and Rare Earth. After his retirement he has joined AgSri in 2015.

Dr. Shivkumar supervises team and evaluated internal technical reports, establish data bases, project management and prepared policy briefs on environmental assessment and water resource management for exploitation of natural resources.

During his tenure in AMD, he has developed and led expert teams in surface and subsurface water quality data analysis to identify the controls of pollution.

Dr. Shivkumar has published extensively on water management and environmental assessment in industrial and mining sectors.
Mr. Jagadish Ramadugu | Senior Advisor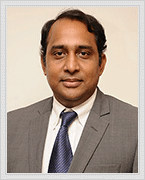 Jagadish has played a key role in making Vaya a dynamic, customer-centric organization with strong processes since its inception 3 years ago. With his experience in business strategy, people leadership and managing profit centers, he has created a culture of focused execution and team spirit. Under his leadership, Vaya has become a fast-growing company with a team that is passionate about inclusive financial services.

Jagadish has over 20 years of prior experience through senior roles in Asian Paints, Coca-Cola India and RPG Group spanning diverse sectors including FMCG, Retail and Consumer Goods. He has also had a stint as an entrepreneur with a start-up in the area of e-commerce and retail.

Jagadish has a PGP in Finance, Strategy & Marketing from the Indian Institute of Management, Ahmedabad, and a B. Tech in Electronics and Communications Engineering. He is actively involved with Palliative Care and was a founding trustee of the non-profit Sparsh Hospice.

Dr. U S Natarajan | Technical Consultant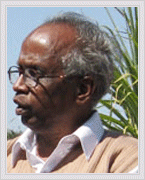 Dr. Natarajan has more than 40 years of experience in crop breeding research. He started his career in millets breeding at Tamil Nadu Agricultural University (TNAU), Coimbatore where he worked for nine years.

Dr. Natarajan entered ARS service of ICAR in 1977 and worked as a Scientist at the Central Plantation Crops Research Institute, Kerala for one-and-half years. Later he worked for 25 years as sugarcane breeder at the Sugarcane Breeding Institute (SBI) Coimbatore, Tamil Nadu, and a world-renowned research institute. His expertise in sugarcane includes varietal development, institute-industry collaborative research on developing location specific varieties, use of wild relatives in sugarcane breeding and breeding for red rot resistance. He also served as Research Coordinator at the Institute for five years.

Dr. Natarajan did a four year stint as Head of the Rice Breeding & Genetic Research Institute, Indian Agricultural Research Institute (IARI), at Aduthurai, Tamil Nadu. He has around 40 research publications to his credit. Dr. Natarajan holds a Ph.D. in Genetics and Plant Breeding from TNAU.
Mr. P Kishan Rao | Technical Consultant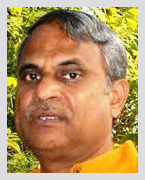 Mr. Kishan Rao Parcha is a practicing Farmer. He has graduated in Electrical Engineering from Manipal Institute of Technology, Manipal, Karnataka state, India. Later, he was at IIT, Kanpur as a Research Fellow, for one year. Thereafter, he has chosen agriculture as his profession and went to my ancestral village, ChinnaMandava to pursue his passion. He was introduced to System of Rice Intensification (SRI) method of Paddy cultivation in 2004 and after due diligence he tried SRI in one acre (0.4 Hectare). He continued with SRI in his farm participated training programs as resource person to mainstream SRI in the villages of India.

Mr. Rao has designed a new weeder in 2005, incorporating many positive features from different weeders and named it as MandavaWeeder after his village name. He has introduced Mandavaweeder it in many states of India and in other countries - Afghanistan and Morocco.

Mr. Rao has joined with AgSri team in 2016 is working on SRI. Mr. Rao has extensive experience and known in India and many developing countries for his contribution to improve the productivity of crops with innovative methods.
---
Mr. Dinesh Kar | Head, Operations and Business Development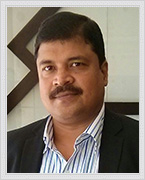 Mr. Dinesh Kar has 16 years of experience in managing research and developmental projects for national and international organizations. He initiated his career with scientific research from Central Research Institute for Dryland Agriculture (CRIDA) of Indian Council of Agriculture Research (ICAR) from 1998 to 2000. He was also associated as Senior Research Fellow with National Remote Sensing Agency (NRSA) of Department of Space, Government of India from 2000 and 2004. His corporate sector experience includes organizations like Agrinet Solutions, Hyderabad and Speck SpatialTech Limited, Hyderabad.

Before joining AgSri, Mr. Dinesh was associated with RMSI Private Limited, Hyderabad as Assistant General Manager from 2006 to 2014. He was heading a group of Agriculture and Forestry that is involved in various natural resources projects such as crop mapping and yield estimation, soil survey and mapping, natural resources feasibility and database creation, crop suitability and land use planning. His role involved concept designing, project planning, management, client interaction, techno-commercial documentation, technical marketing and business associations. He has been involved in execution and management of more than 40 projects in natural resources domain.

Mr. Dinesh has visited and executed international projects which includes, Philippines for World Bank Project; Mozambique for Agroecological Zonation study of Ministry of Agriculture; Saudi Arabia for Agriculture Change Dynamics and rangeland management study for Ministry of Agriculture; Sierra Leone as natural resource expert for land development project for private investor and Malawi for soil erosion assessment and watershed hot spot creation for Ministry of Agriculture. He has presented a paper in Ethiopia for International conference on food security and sustainable agriculture; and In Beijing, China, for Asia-Pacific Forestry Week.

Mr. Dinesh has received B.Sc (Agri) and M.Sc (Agri) from College of Agriculture under Dr. PDKV Akola, Maharashtra. He has authored various research paper and chapters. He has undergone training on team building and leadership.
---
Mr. Sraban Kumar Dalai | Senior Analyst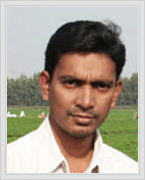 Mr. Dalai has 16 years of experiences in Geographic Information System (GIS), Remote Sensing, Global Positioning System (GPS) survey and Information Technology (IT). He has worked with various National and International organisations in the capacities of GIS & Remote Sensing Specialist, Project Coordinator and Technical Specialist.

Mr. Dalai has worked on projects such as Forest Change Detection Analysis for the area of LakhimpurKheri&Pilibhit districts of U.P in 2001, Slope disaster management of Peninsular Malaysia in 2002, 'Ganga Water Quality Management Plan Phase' I, Part II Project for the Master plan of four cities (Allahabad, Kanpur, Lucknow & Varanasi) in associated with JICA, TEC and CTI in 2003-04, WWF – ICRISAT project on 'The Dialogue on Water, Food and Environment' project, funded by the Directorate General for International Cooperation (DGIS), 2004-2007 and ICRISAT – WWF project on 'Producing More Food Grain With Less Water' - Promoting Farm based methods to improve the water productivity, funded by Norwegian Agency for Development Cooperation (NORAD), 2008-2010.

Mr. Dalai has undergone officer-level training course in the Indian Institute of Remote Sensing (IIRS), Dehradun and National Remote Sensing Agency (NRSA), Hyderabad, on Water Resource Management. He earned his MSc (Tech) in Applied Geology from Andhra University of Science and Technology in Visakhapatnam in India.
---
Mr. Ravindra Babu | Manager - Accounts & Finance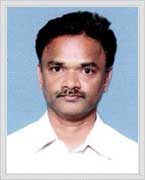 Mr. Ravindra Babu has gained 19 years of experience in the management of accounts and finance working with different organizations which are into businesses running such as NBFC, Banking, Manufacturing, Trading and Logistics. He has also worked for 2 years in Tanzania during his tenure. He has done his Post Graduation in Commerce from Osmania University.
---
Sreedhara D.S | Assistant Manager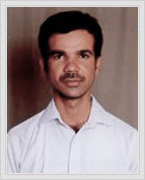 Mr. Sreedhara D S has received B.Sc. (Agri) from College of Agriculture at V C Farm, Mandya, UASB, M.Sc. (Agri Econ) from College of Agriculture, UAS Dharwad and PGDND from KSOU Mysore. He has started his career as an Area officer at Nutrikraft India Pvt. Ltd. He has result oriented professional with nearly eight years of experience in sales & marketing, business development, administration, Logistics management and inventory management. Possess strong relationship management with skills in taking strategy from concept to execution.

Mr. Sreedhara has in-depth knowledge of sales and marketing, ability to understand & assess the market potential and take appropriate action. Driving business through identification of new market segment for attainment targets with a view to optimize revenue. Organizing promotional programs and participating in exhibitions for greater brand visibility.

Mr. Sreedhara joined AgSri in the month of February 2018.
---
Mr. Jagannath Reddy | Field Coordinator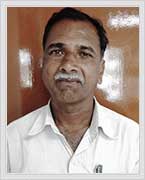 Mr. Reddy is working in promoting SSI in sugarcane growing areas of Medak district. Prior to joining AgSri, he has worked with the Deccan Development Society (DDS) for 23 years in the Zaheerabad area of Medak District. During this time he promoted traditional crops and indigenous methods of agriculture, bio-diversity and wasteland development. He was also responsible for forming women's groups and conducting trainings in villages. Mr. Reddy has a Bachelor's of Science from Sri AnanthaPadmanabha College, Osmania University.
---
Mr. Surender Goud | Field Coordinator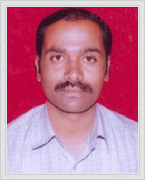 Mr. Goud is working in promoting Sustainable Sugarcane Initiative (SSI) in Maharashtra in coordination with Shree Siddheshwar Sahakari Sakhar Karkhana Ltd. in Kumathe, Solapur. Before joining AgSri team in 2011, he was the Area Manager in Dharur, Telangana for Ganapathi Sugars Pvt. Ltd. He has five years of experience working with sugarcane farmers in promoting better management practices and bud chip.
Field staff
Mr. Vikas Kumar | Field Coordinator
Mr. Sanjay Yadav | Field Officer
Mr. Ajay Kumar Singh | Field Officer
Mr. Rajesha M.S. | Field Officer
Mr. Avinash Ashok Kamble | Field Assistant
Mr. Nityanand Viswanath Khoban | Field Assistant
Mr. Pandurang Dagadu Bhuee | Field Assistant
Mr. B Raju | Field Assistant